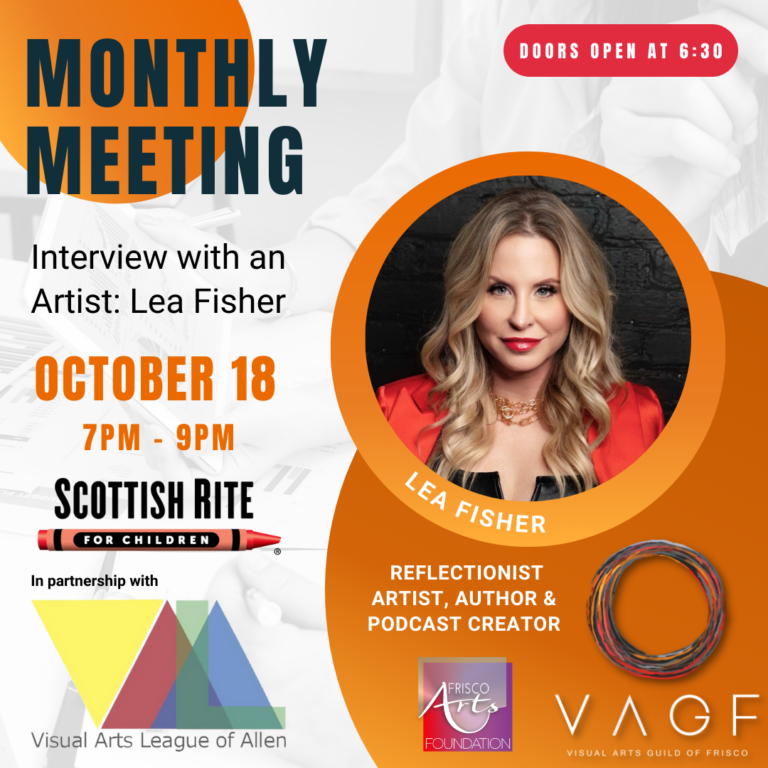 **At Scottish Rite Frisco**
VAGF Monthly Meeting – Wednesday October 18 7p-9p
Scottish Rite Hospital Frisco – (doors open at 6:30p)
5700 Dallas Pkwy, Frisco, TX 75034
In partnership with VALA – Visual Arts League of Allen

Interview with an Artist, LEA FISHER (Moderator:  Doug King)

Welcome our guest speaker, Lea Fisher!
* Our VAGF Member-Artists are encouraged to bring a small-to-medium piece of art for Artist of the Month judging.
The meeting is free for members, while guests are encouraged to make a $10 donation at the door.
*Refreshments will be served*