VISUAL ARTS GUILD OF FRISCO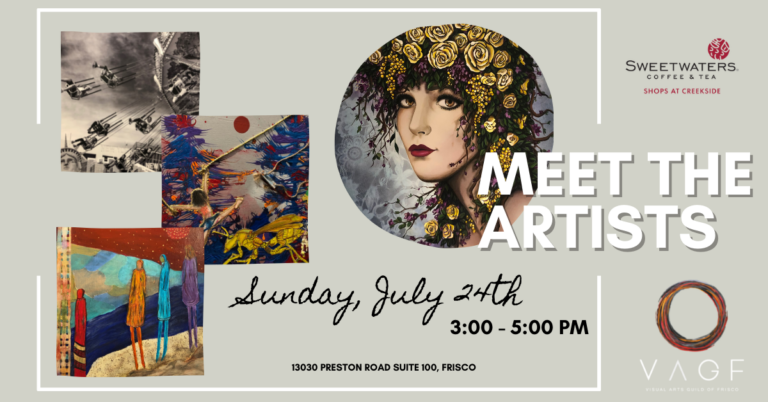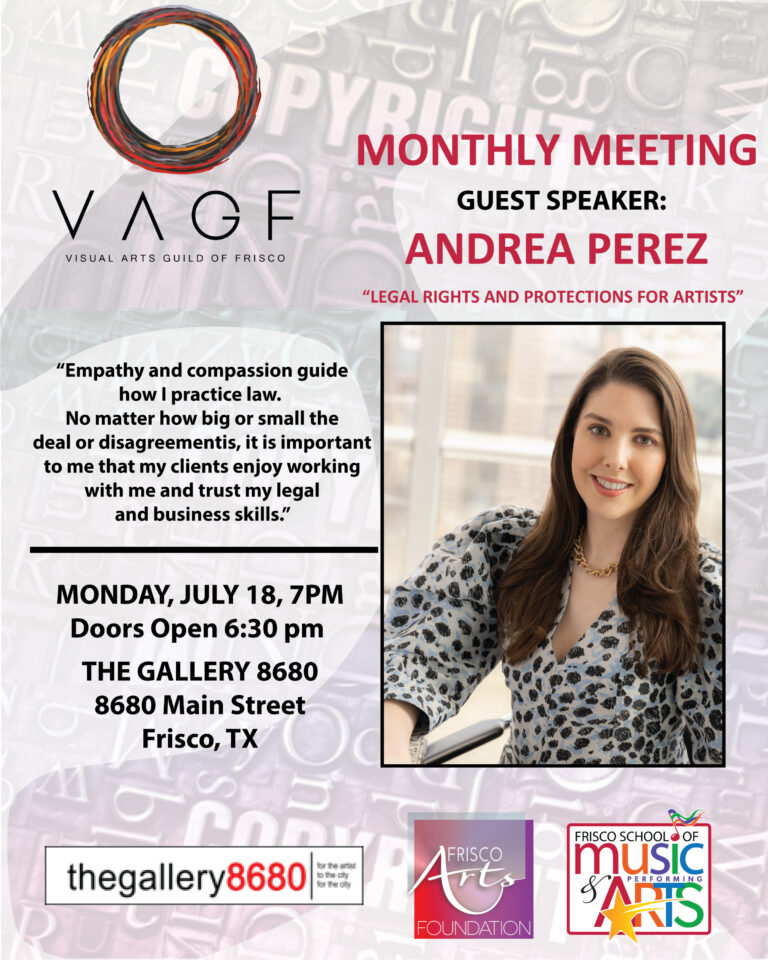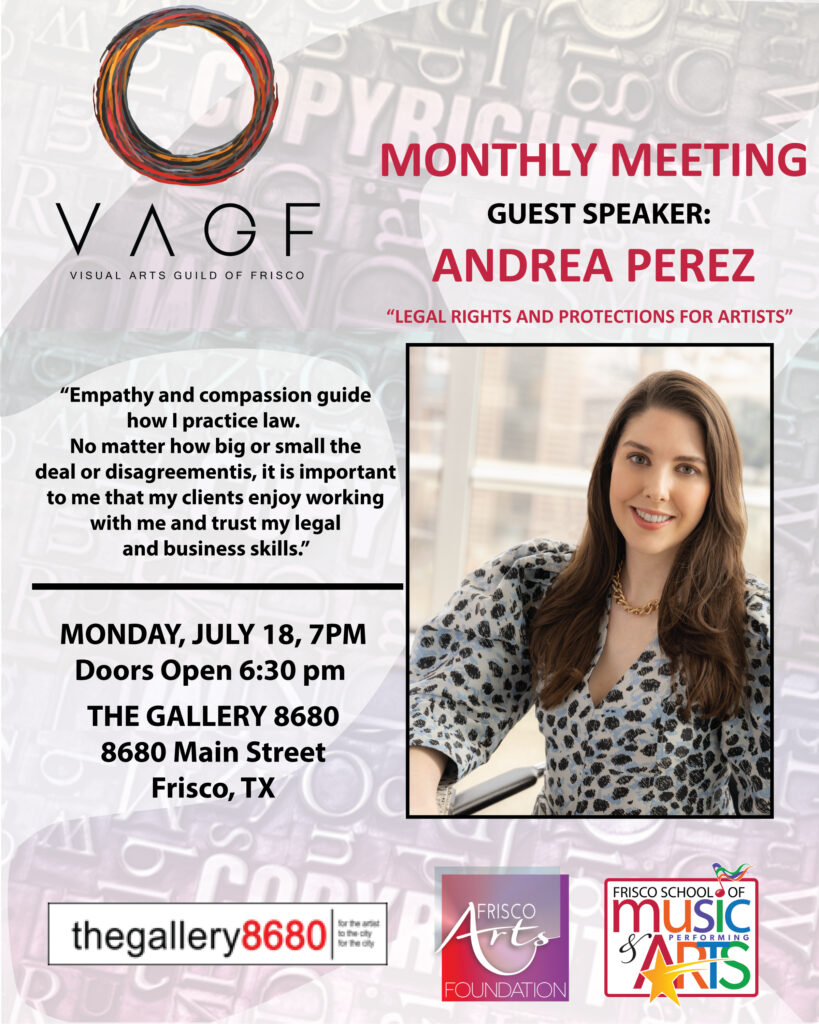 VAGF Monthly Meeting –  Andrea Perez
July 18th 7p – 9p at the Gallery 8680 Frisco, TX
(doors open at 6:30pm)
Guest Speaker: Combining her love and knowledge of the arts with her sharp legal acumen, Attorney Andrea Perez enthusiastically advocates for her clients and works tirelessly to protect their interests. Discrete as she is knowledgeable, she finds creative and efficient legal solutions to a variety of matters in the art world, while ensuring the privacy and confidentiality of her exclusive clientele.
Refreshments will be served and artist network will be fun!
**Member-Artists: Please bring your favorite original artwork for voting Artist of the Month**
No Entry Fee for Members – Complimentary Benefit of Annual Membership
$10 Donation to VAGF for Guests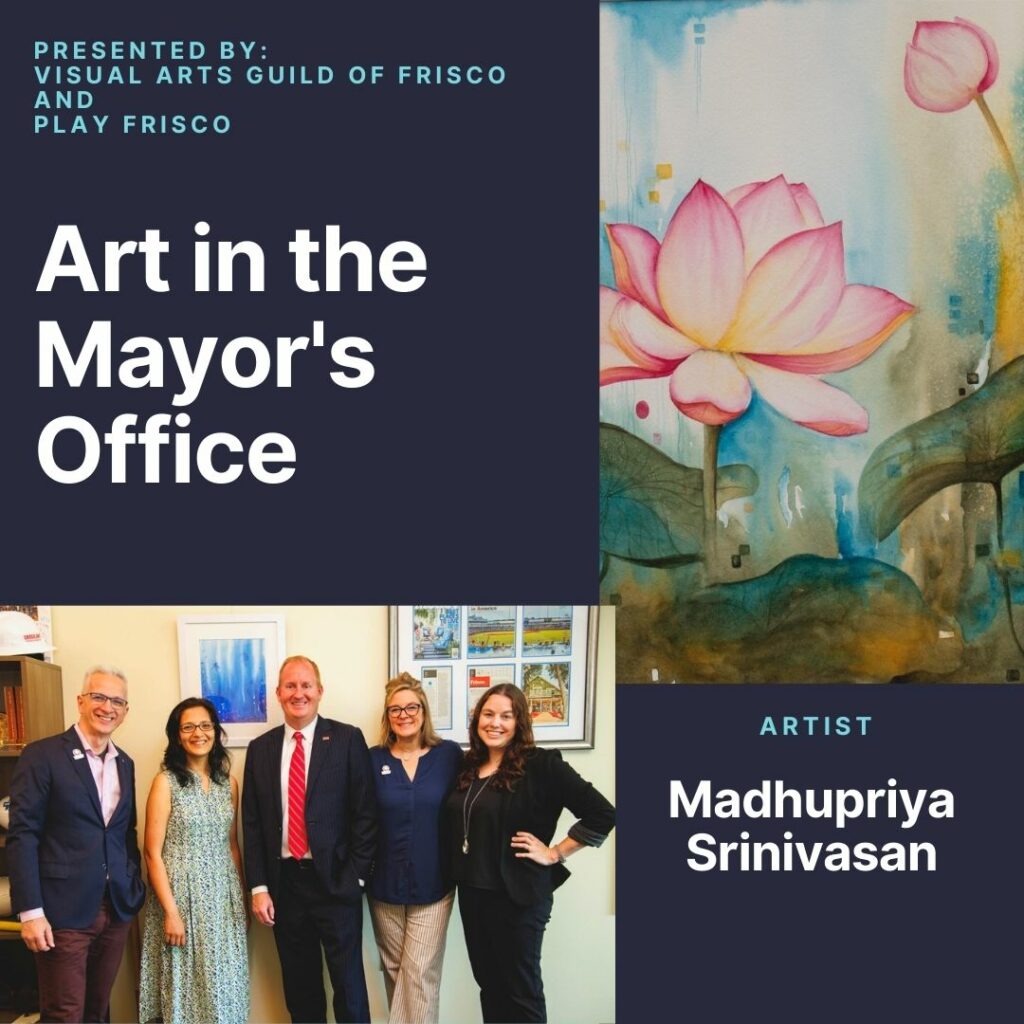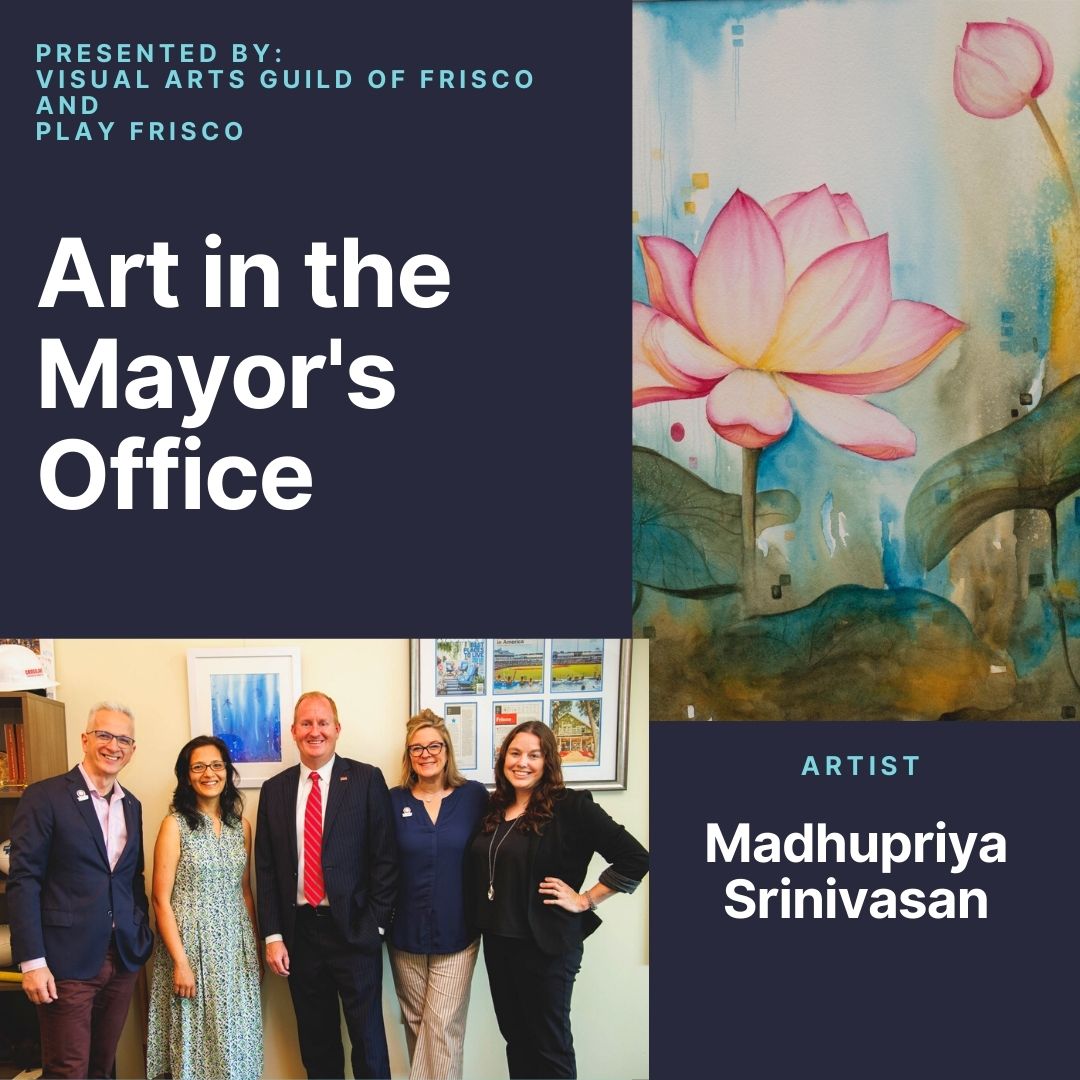 Art in the Mayor's Office –  Madhupriya Srinivasan
"Calming and Empowering Art Inspired by Nature and Life…"

We are so proud of our member Madhupriya Srinivasan for being selected as the featured artist in our Art in the Mayor's office program, created in partnership with Play Frisco – Frisco Parks & Recreation and Mayor Jeff Cheney.

Congratulations, Madhu!
Pictured left to right:  VAGF President – Suad Bejtović, VAGF Member Artist – Madhupriya Srinivasan, City of Frisco Mayor – Jeff Cheney, VAGF Director of Finance – Jennifer Luney, Cultural Affairs Division Manager at the City of Frisco – Michelle Norris
Visual Arts Guild of Frisco News